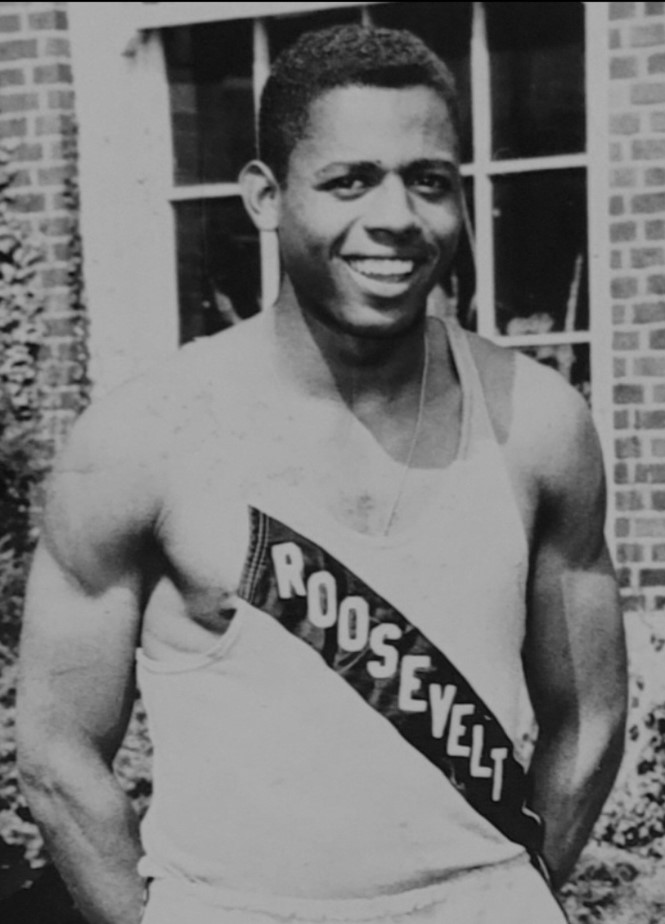 EARL H. SMITH, JR.
Theodore Roosevelt High School
Sport: Track & Field, Football and Basketball
Earl H. Smith, Jr. is a 1952 graduate of Gary Roosevelt High School, a 1957 graduate of the University of Iowa and a 1967 and 1974 graduate of Indiana University. At Gary Roosevelt, Earl Jr. was a multi-sport prep star in Track & Field, Football and Basketball. He was a member of Gary Roosevelt's first two IHSAA State Championship Track & Field teams in 1951 and 1952. He set a new IHSAA Track & Field record in the long jump with a distance of 23 feet and 2.5 inches and was state champion in 1951 and 1952. He was also listed as the third best high school long jumper in the nation achieving All-American Honors. In 1954, at the University of Iowa, Earl Jr. was the Big Ten Indoor and Outdoor Champion in the long jump earning All-Big Ten honors. He also played football at Iowa and was one half of a duo that created Big Ten history by leading the conference in scoring and rushing from the same school. His 48 points/8 touchdowns led the Big Ten for conference games and his season total 66 points/11 touchdowns in 9 games both became new records for Iowa's football program during that era. As a result of his outstanding play, Earl Jr. earned All-Big Ten honors as well as All-Midwest recognition. Earl Jr. had a 56-year-career with the Gary Community School Corporation which included coaching jobs at Tolleston, Froebel, West Side, Emerson and Lew Wallace, and he ended his career as the citywide Athletic Director. He was the first African-American head coach at Emerson and Lew Wallace, and his basketball teams won 323 games in 26 seasons, five Northwestern conference titles, three sectionals, three regionals, and reached the "Elite Eight" twice. In 1977, his Emerson team won the inaugural Indiana Hall of Fame Classic and became the #1 ranked team in the state basketball polls. During his basketball coaching tenure, he coached five high school All-Americans and one first round NBA Draft Pick. He is a three-time Hall of Famer being inducted into the Indiana Track & Field Hall of Fame in 1990, the Indiana Football Hall of Fame in 2007, and the Indiana Basketball Hall of Fame in 2018. In 2023, he was the recipient of the IHSAA Ray Crowe Award for Excellence in Leadership.